Click the links to learn more:
Basic Information on Thomas Jefferson Education
Simulations
Literature Questions for Colloquium or Essay
Math Resources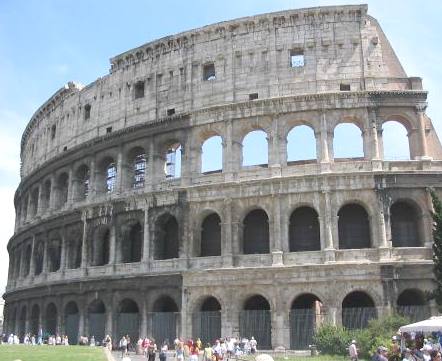 Latin Resources

Writing Resources
Get Involved!
More Works by Oliver DeMille
Teaching a Generation of Leaders for the 21st Century
Is American education preparing the future leaders our nation needs, or merely struggling to teach basic literacy and job skills? Without leadership education, are we settling for an inadequate system that delivers educational, industrial, governmental and societal mediocrity?
A Thomas Jefferson Education presents a new educational vision based on proven methods that really work! Teachers, students, parents, educators, legislators, leaders and everyone who cares about America's future must read this compelling book.
With Rachel DeMille
This sequel rounds out the TJEd overview with a survey of human development research that supports the TJEd philosophy and methodology, plus sections on each of the phases of Learning: Core, Love of Learning, transition to Scholar, Scholar, and Depth. In addition, this book illuminates the adult phases of Mission and Impact, with a special coda on Grandparenting . If you want to implement Leadership Education in your home, school, business or personal life, you will find this an invaluable tool.
The Coming Aristocracy is a book for anyone concerned about the decline of America and the steady loss of freedom. More precisely, it is for those dedicated to reversing those trends through education and entrepreneurship.
Drawing from years of intense and exhaustive research, Oliver DeMille demonstrates why social, economic, and political equality are being steadily eroded. He highlights crucial constitutional changes, analyzes the current economic crisis, explains why both liberals and conservatives promote aristocracy, and articulates a comprehensive formula for restoring the American republic.
Americans who are so demonstrably willing to labor and sacrifice for the benefit of their posterity can only allow the destruction of the forms that protect our freedoms if they do not understand what freedom is, nor how to maintain it.
A FreedomShift is needed today; and to accomplish it, Oliver DeMille proposes The 3 Choices to Reclaim America's Destiny.
Can it be possible that such a peaceful revolution can be accomplished by three simple choices made by a relative few?
with Tiffany Earl
Like a master gardener, a great mentor, a Student Whisperer, knows how to set the stage for transformational experiences—as often as they are needed. She knows how to create the environment where such feelings and experiences are frequent, how to use such experiences to help us discover and improve ourselves, and even how to repeat and reinforce such feelings so that our motivation and efforts are sustained. A great mentor cares—and she is effective.
This book is designed to help you become a great mentor—a true Student Whisperer and leader at the highest level. It will also help you work effectively with such mentors as you pursue your goals and life mission. This book is part deep teaching of the vital principles of great Leadership Education, part self-help workshop, part example through parables, and part exploration of the great ideas that make mentoring and quality learning most effective at all ages.